Accueillant, compétent, abordable. Aussi anxieux que la maison peut l'être.
Mi casa es tu casa ... Ma maison est votre maison .. Un bed and breakfast primé au cœur du Yucatan. Casa Hamaca Guesthouse est: Inclusive NON exclusive; Confortable pas luxueux; Amical PAS condesending; On se sent comme à la maison sans l'anxiété.
Où les grandes expériences deviennent les meilleurs souvenirs parce que plus vous creusez, plus les récompenses sont riches.
[b] Ne visitez pas seulement le Yucatan .... Vivez-le! Bienvenue dans le vrai México ... le vrai Yucatan [/b] . Mais quel est le vrai Yucatan? Ce sont des choses différentes pour différentes personnes. C'est la riche histoire qui remonte à la Révolution mexicaine, à la guerre des castes, à la colonisation espagnole du Mexique, aux civilisations mayas et à leurs villes «perdues» ... jusqu'à l'astéroïde qui s'est écrasé au large des côtes Yucatan et a causé l'extinction des dinosaures. L'astéroïde a probablement aussi provoqué la fracturation de la plate-forme de calcaire du nord du Yucatan qui a fini par devenir ce qu'on appelle maintenant des cenotes ... des «gouffres» d'eau douce, dont beaucoup sont ouverts au public pour la baignade. C'est la gentillesse des gens ... les sourires, les salutations et les mains accueillantes des locaux pour les étrangers et les étrangers. C'est le monde maya vivant avec la nourriture, l'artisanat, la langue et la culture qui est vivant et qui fait partie du paysage quotidien. Les délicieux tamales enveloppés de feuilles de bananier au lieu de feuilles de maïs. Les saveurs riches de plats comme chimole ou relleno negro ou puchero. Les variations sur les tortillas comme les panuchos et les salves ou les pibihuas et les volcans très régionaux et locaux. (Venez avec moi au marché municipal et vous pourrez goûter les différences). C'est l'architecture des pyramides mayas ainsi que leurs cabanes au toit de chaume situées à proximité des structures coloniales espagnoles. C'est la proximité de la nature qui vient de vivre dans un climat où vous ne fermez presque jamais les portes ou les fenêtres. Des milliers de flamants de la côte nord aux jaguars rares qui parcourent encore la jungle très proche de Valladolid. La grande variété d'oiseaux qui annoncent l'aube et la tombée de la nuit. Les orchidées et les arbres à fleurs, la grande variété de fruits savoureux et les buissons médicinaux qui guérissent de nombreux maux. Les iguanes qui peuvent atteindre quatre pieds de long aux geckos minuscules (mais puissamment voisés) qui se cachent derrière les appareils d'éclairage extérieurs attendant en embuscade pour des moustiques et des mouches. Les abeilles sans dard qui produisent certains des meilleurs miel du monde. Dès les premiers instants de l'entrée dans le domaine de Casa Hamaca Guesthouse, vous vous sentez transporté à une autre époque et lieu. Lorsque vous entrez dans la jungle pour traverser le pont à travers notre jardin luxuriant avec plus de 80 plantes et arbres différents et plus de 15 espèces d'oiseaux, vous marchez dans une sérénité calme. Le bâtiment principal de style hacienda magnifiquement restauré reflète le design colonial et est rempli de nombreux objets façonnés mayas et de peintures murales sur le thème du Yucatan. La véranda donnant sur les jardins est un endroit idéal pour rencontrer d'autres invités autour d'une bière ou d'un verre de vin et partager vos aventures. Détendez-vous sur le canapé ou dans un hamac pour lire un livre. Rafraîchissez-vous dans la piscine après une journée d'exploration. Le bar-restaurant Xoco Loco sert des spécialités locales ainsi que des plats et des boissons lointains. [b] Casa Hamaca Guesthouse est: [/b] [list] [*] Inclusif NON exclusif [*] Confortable NON luxueux [*] Amical PAS condesending [*] On se sent comme à la maison. [/list] [b] Comment votre matinée se déroule à la Casa Hamaca Guesthouse: [/b] Dans ce qui semble être le milieu de la nuit, vous entendez les coqs descendre le bloc venir en ligne pour annoncer l'aube d'un nouveau jour. Si vous retombez dans le sommeil, les prochains bruits que vous entendrez seront une variété d'oiseaux qui salue la journée dans le jardin luxuriant de la jungle. Lorsque vous entrez dans la salle à manger palapa vous êtes accueillis par l'arôme du café fraîchement préparé. Prenez une tasse et assoyez-vous sur le verdanda enveloppant et regardez le monde s'animer ... les bourdonnements et les papillons. Une excellente façon de commencer votre journée au Yucatan.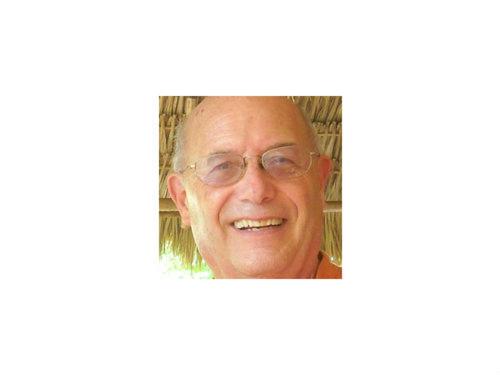 [b] Rencontrez votre hôte: [/b] " [b] Venez nous rejoindre pour les festivités, les fêtes et le plaisir." [/b] Mon nom est Denis Larsen et je voyage dans les villes et les petits villages du Yucatan depuis plus de 20 ans et je suis heureux de partager mes expériences et mes recommandations avec vous. [b] Ce fut une affaire de coeur. [/b] J'ai un amour profond pour le peuple Maya. Tout le personnel de Casa Hamaca est Maya. Certains parlent encore le maya du Yucatec et vivent dans de petits villages entourant Valladolid. Certains d'entre eux parlent l'espagnol comme seconde langue; quelques-uns parlent un peu l'anglais. Mais tous se mettent en quatre pour rendre votre visite à Casa Hamaca confortable, intéressante et éducative. [b] Un invité a récemment écrit: [/b] "Casa Hamaca Guesthouse est une expérience à part entière, tout le monde à Valladolid semble connaître cet endroit, pour de très bonnes raisons: tout d'abord, l'Hacienda est une œuvre d'art, chaque chambre a son propre thème. Le jardin luxuriant, la piscine et les hamacs intérieurs ajoutent une touche supplémentaire que vous ne trouverez nulle part ailleurs.L'endroit est à 5-10 minutes du zocalo, selon que vous êtes un promeneur rapide ou lent. Le propriétaire, Denis, est si gentil, son hospitalité et sa gentillesse nous ont fait nous sentir les bienvenus, nous ne voulions pas partir, son personnel est super, assurez-vous de leur donner un pourboire! Les chambres sont propres, climatisées et le wifi vraiment, La nourriture au restaurant de l'hôtel est délicieuse! Dans l'ensemble, cet endroit est une bonne affaire! Merci, Denis et le personnel, pour tout! " [b] Meilleurs endroits dans le monde pour prendre sa retraite interviews Denis [/b] [b] https://bestplacesintheworldtoretire.com/stories?view=entry&id=611 [/b] [b] MadisonEats visite Valladolid http://www.madisoneats.net/two-days-in-valladolid/ Yucatan Living interviewe Denis [/b] [b] http://www.yucatanliving.com/interviews-yucatan/denis-larsen [/b] [b] Notre visite à l'un des derniers gardiens apicoles mayas sans aiguille. [/b] [b] http://luckypeach.com/the-stingless-bees-of-the-yucatan/ [/b] [b] Les avantages de dormir dans un hamac (en passant, [i] hamaca [/i] signifie [i] hamac [/i] en espagnol). Toutes nos chambres ont des hamacs ainsi que des lits très confortables. [/b] [b] http://www.theyucatantimes.com/2015/12/six-incredible-benefits-of-sleeping-in-a-hammock/ [/b] [b] Le London Foodie visite Valladolid: [/b] [b] http://www.thelondonfoodie.co.uk/2013/02/the-london-foodie-goes-to-mexico.html [/b]
It's been an affair of the heart. I have a deep love for the Mayan people. All of the staff of Casa Hamaca are Mayan. Some still speak Yucatec Mayan and live in small villages surrounding Valladolid. Some of them speak Spanish as a second language; a few speak some English. But all of them go out of their way to make your visit to Casa Hamaca comfortable, interesting and educational.
It's been an affair of the heart. I have a deep love for the Mayan people. All of the staff of Casa Hamaca are Mayan. Some still speak Yucatec Mayan and live in small villages surrounding Valladolid. Some of them speak Spanish as a second language; a few speak some English. But all of them go out of their way to make your visit to Casa Hamaca comfortable, interesting and educational.
[b] Emplacement: [/b] Situé dans un coin tranquille du petit Parque San Juan, presque sans circulation dans un quartier convivial, Casa Hamaca Guesthouse est parfaitement situé pour la commodité et l'accès à tous les domaines d'intérêt dans Valladolid. Casa Hamaca Guesthouse est à distance de marche de la gare récemment restaurée, de la gare routière, de la place principale, des guichets automatiques, épiceries, dépanneurs, cliniques médicales 24/24, pharmacies 24/24, restaurants et cantinas locaux, aires de restauration, magasins d'appareils photos , magasins de téléphone, glaciers, aire de jeux pour enfants, magasins de vêtements, bijouteries, centre de conditionnement physique pour adultes en plein air, location de vélos, deux cénotes, marchés d'artisans, boutiques de souvenirs, sentier pédestre / jogging de 5 km, marché alimentaire municipal, cinémas, musées et six églises historiques. Il est assez loin de la place principale, donc vous n'avez pas à faire face à la foule des touristes et l'épuisement des nombreux bus qui sont souvent là avec les excursionnistes de Cancun et Playa del Carmen, mais assez proche pour marcher dans un très quelques minutes.
[b]They checked in as strangers...And checked out as friends.[/b] Why should you consider Casa Hamaca Guesthouse for your stay in Valladolid? Simply put, we go out of our way to make your Yucatan adventure the best experience possible. Many of my FaceBook friends are people I met when they came to stay at Casa Hamaca Guesthouse as a guest. That's why a number of our great TripAdvisor reviews are written by friends; they checked in as strangers and checked out as friends. [b]Full breakfasts included![/b] Our breakfasts are outstanding... natural yoghurt, handmade granola, fresh tropical fruit selection and fresh pan dulce (sweet rolls) made in-house, great coffee and a variety of teas everyday. But that is just the warm-up. Our breakfast menu has over 15 offerings and all are served with freshly squeezed juice...all included. There is a [b]small plunge pool[/b], a veranda with comfortable seating and hammocks overlooking both the pool and the jungle-like garden.  There is secure, on-site parking. Our staff is happy to assist with your bags and suitcases. [b]Laundry service[/b] is available at an extra charge for those guests staying over at least two days. [b]Kid Friendly and Family Friendly Casa Hamaca Guesthouse and Xoco Loco Restaurant[/b] Pac 'N Plays available, high chairs, laundry service, plunge pool, a stroller ramp, stingless bees, cats, iguanas and birds plus there is a public playground right across the street. Our staff really like kids. [b]Kid Friendly and Family Friendly VallaZoo.[/b] A home for local animals, some of them rescued. Open Tues through Sunday, 9:00 AM to 5:00 PM. [b]Kid Friendly and Family Friendly Mini Golf at the VallaZoo A fun course for kids, a challenging one for adults.[/b] [b]Kid Friendly and Family Friendly Acuatica Waterpark.[/b] With restaurants, pools, slides, snack bars, buffet and more.[b]Suggestions and recommendations.[/b] We are happy to help plan your visit to Valladolid if you are willing to share your interests. Bird watching, saltwater fishing, volunteering at the Valladolid English Library, helping out with a craft workshop, Spanish lessons, visiting a Mayan shaman, tequila factory tours, bee keeping (stingless Mayan bees) and dancing classes are just a few of the many options available. [b]Cooking lessons and market visits[/b] Hands-on adult and family oriented classes plus market visits to shop for your ingredients. Learn traditional skills like making tortillas and tamales from scratch. Or learn how to prepare cochinita pibil or léchon al horno. [b]A relaxing massage.[/b] Chill out with a massage or facial in our authentic Mayan, thatched-roof palapa. Relaxation massage, deep tissue massage, healing massage, prenatal massage, facial massage and body exfoliation available by appointment. Couples massage available. [b]Artist in Residence Program: Beds for Brushes[/b] Design or finish a mural and stay for free. We have an almost completed mural on the second floor hallway. Our current colaborative mural has nine different artists each completing an element of the design, using their own individual style.... making, at the end, a colaborative effort of ten artists. We are now looking for an empty wall to start the next project. See [url=/mural?h=dgbjcd]M[/url][url=/mural?h=dgbjcd]ural[/url]. [b]Xoco Loco Restaurant.Bar. Café[/b] is open from 7:00AM to 10:00 PM. Located under the palapa of Casa Hamaca Guesthouse. Breakfast, lunch and supper served al fresco under the thatched-roof palapa. Full service bar from noon to 10:00 PM. We care for you like family. It doesn't matter if you are a first time visitor to the Yucatan or a veteran traveler to the Mayan world... we can help you experience the varied wonders of the Yucatan. We can guide you to the must-sees as well as off-the-beaten track experiences. There are no guest phones nor in-room TV. There is, however, a DVD player in the salon for your use, a wide screen TV in the palapa for movies or music in the evening and WiFi throughout the casa. Almost everyone visits a least one of the nearby Mayan ruins. Pictured is the Castillo (Kukulcan) at Chichen Itza, about 40 minutes from Casa Hamaca Guesthouse. The ruins at Ek Balam are even closer. [b]Casa Hamaca Guesthouse[/b] may have the first wheelchair accessible guest room in all of Valladolid. There is a gently-curving ramp from the parking area to the first floor of Casa Hamaca where the spacious Tun Nich Na (or the Stone Suite) awaits you. It's not quite ADA compliant but it is very close. [b]Home of the Turkey and 549 other Species of Birds[/b] The northern Yucatan is home to a large year-around population of birds...and the wintering spot or transit zone for an even larger number of migratory bitds. In just a few hours, a guest recorded over 15 species of birds in the gardens of Casa Hamaca Guesthouse. Bring your binoculars and head for the coast or the jungle for the day. Or just hang out on the veranda and let the birds come to you. [b]Mom, Dad, the Kids and the Grandkids... All in one place,all at the same time. Multigenrational Family Gatherings[/b] Casa Hamaca Guesthouse is the perfect spot for an extended famiy gathering....a family reunion, a special event or just a chance to spend some time together. The best part is no cooking, no cleaning, no laundry. Everyone gets to relax and enjoy your family time together. [b]Special Events and parties[/b] From an elegant wedding supper to a casual breakfast buffet for a party of 40 to a full-day seminar or a week-long workshop or retreat, we can provide the space and the hospitality needed. Write Denis at [email]denis@casahamaca.com[/email] outlining your request and let's talk. [b]Residential Rates at The Best Exotic Hamaca (Hammock) Hotel[/b] Extended stay option. Special rates for one week, two week, one month or longer stays. Perfect for students, teachers, advanced degree candidates, retirees and snowbirds...anyone who wishes a deeper experience of the Yucatán. Write Denis at [email]denis@casahamaca.com[/email] for details. [b]Special activities and recurring events.[/b] Monthly lecture series in the palapa sponsored by the Valladolid English Library. Monthly mariachi in San Juan Park. Bi-weekly international movire night in the palapa...with food pairing that reflect the movie. Monthly dance night in the palapa. Despensa (donated gifts of food and household necessities) delivered at your convenience. Annual visit by a shaman to cleanse the casa and grounds to offer a ritual feeding of the alux (the little people of the Yucatan. sometimes thought of as Mayan leprechauns). Annual Christmas and Thanksgiving parties (USA schedule). [b]Book your reservation directly with us.[/b] When we invoice you directly and you pre-pay via PayPal for a three-night minimum stay, we will have a bottle of red or white wine ready for your arrival. Our compliments. Write to Denis at [email]denis@casahamaca.com[/email]and mention this offer when booking your adventure. This offer not available if booked through this website or through a travel agency or internet travel site. [b]Customer Service;[/b] denislarsen@yahoo.com or +52-985-100-4270 [b]Cancellation Policy:[/b] We ask for 10-days notice to cancel a reservation; there is a $50 processing fee for each room canceled. Within the 10 days, you are responsible for the room nights that we are unable to resell. Since we sell a service rather than a product, there is no return policy. [b]Pricing:[/b] Minimum price (low season) for a room for two persons is USD$80 per night plus 19% Yucatan taxes. Maximum price (high season) for a room for four persons is USD$150 per night plus 19% Yucatan taxes. [b]Privacy Policy Statement:[/b] We do not share your information with anyone. Period!
Situated on the quiet interior corner of the small, almost traffic-free Parque San Juan in a friendly neighborhood, Casa Hamaca Guesthouse is perfectly located for convenience and access to all areas of interest within Valladolid.
Casa Hamaca Guesthouse is within easy walking distance of the almost restored train station, the bus station, the main square, ATMs, grocery stores, convenience stores, 24 hour medical clinics, 24 hour pharmacies, local restaurants and cantinas, food courts, camera shops, phone stores, ice cream shops, a children's playground, clothes shopping, jewelry stores, an open-air adult exercise center, bicycle rentals, two cenotes, artisans markets, souvenir shops, a 5K walking/jogging path, the municipal food market, cinemas, a number of museums, and six historic churches.
It's far enough from the main square so you don't have to deal with the tourist crowds and the exhaust of the many buses that are often there with the day-trippers from Cancun and Playa del Carmen, but close enough to walk in a very few minutes.