Hammock Sutra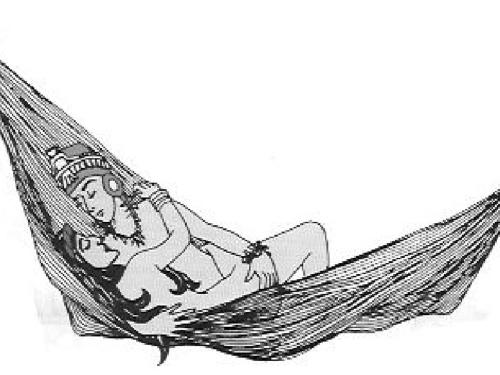 Book any three consecutive nights at Casa Hamaca Guesthouse for a romantic get-away...for a honeymoon, a second honeymoon or some special time with a special friend. Your room will include a king sized bed big enough for two plus an extra large Mayan hammock big enough for two, en suite bathroom with walk-in glass-blocked shower, big enough for two, with lots of pressurized hot water, air conditioning, ceiling fans, screened windows and a great WiFi connection. Full breakfasts and on-site parking are included.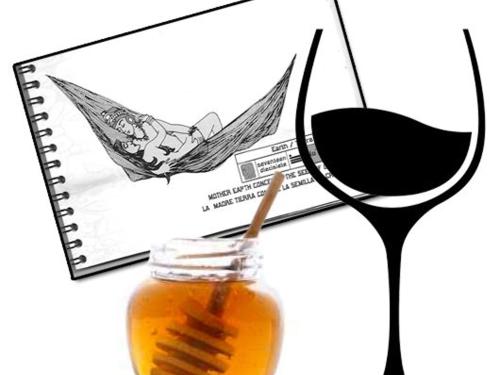 In addition, you will receive a gift of a bottle of red or white wine and a jar of local honey to be used as you see fit. Plus you'll receive the illustrated Mayan Hammock Sutra, The Hammock Sutra is the Mayan version of the Kama Sutra of India. The erotic illustrated book shows a variety of ways to make love in a hammock (most techniques can be applied in a bed as well). This book is yours to take home.
Low season package rates for two people
(May 1 to Dec 14) are
USD$299
including taxes.
High season package rates for two people
(Dec 15 to Apr 30) are
USD$399
including taxes.
For additional people joining the honeymoon or for additional nights, please contact us directly. This offer only available through direct booking at
denis@casahamaca.com
and cannot be combined with any other offer. Write Denis for available dates.