Bodywork, Massage and Spa Services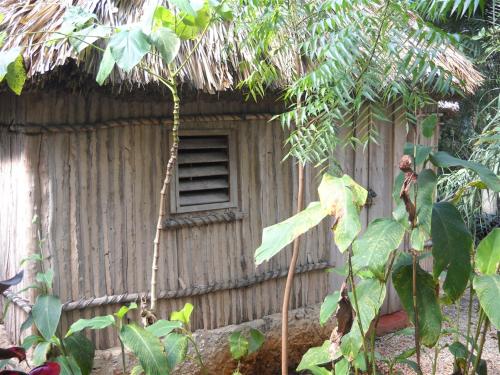 Massage therapy, bodywork, facials, and related therapies are provided in the authentic Mayan palapa.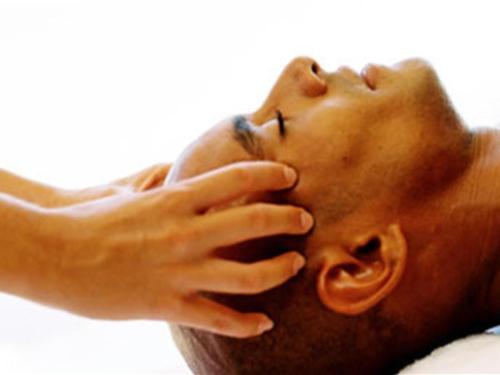 Advanced, exotic and natural methods help your body, mind and spirit heal themselves.
Reservations Necessary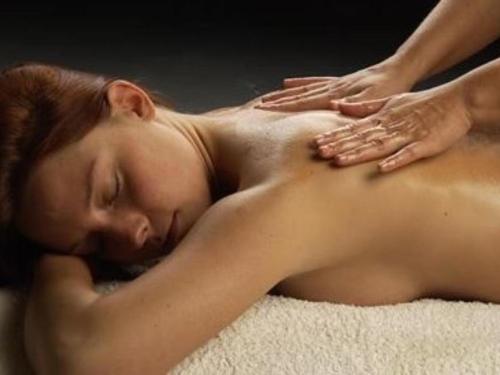 Available Therapies:
Relaxation Massage, Therapeutic Massage, Tx for Arthritis Pain, Tx for Muscle Pain and Inflammation, Facials
We make our own natural massage oils.
We use DMSO when indicated.
Avocado oil plus natural beeswas and infused with either dried arnica flowers or fresh ginger creats a lightly scented, smooth and luxurious feeling oil. There are two avocado trees growing on Casa Hamaca Guesthouse property and four hives of stingless Mayan bees.

Shamanic healing
Depending on the situation, we may visit a Maya shaman at his home or he may do a house-call and come directly to you. It often takes a little time to set these visits up as the two shamans we work with live in small villages and do not have phone service. Prices may vary considerably depending on the complexity of the problem and the treatment. In the past we have used their services for cleansings, for readings of your "suerte"...luck or fortune, for general diagnosis with herbal treatment and for treatment of prostate cancer.

Medical (Orthopedic) Tourism
This is a new service for us but after my personal experience with a local group of orthopedic medical doctors, i believe it is a good service to offer. I became aware of them as trauma surgeons after an accident. The lead surgeon is very skilled as a communicator as well as a surgeon. Now no one is going to come to Mexico for emergency medical services. But there are a variety of orthopedic conditions that may convince you to save lot of money (depending on your medical insurance) while convalescing in a history-rich tropical setting. These conditions might include: hip or knee therapies or replacement, certain back surgeries, rotator cuff issues, hand/wrist conditions.
Let me tell you a little story. A few years ago a friend of mine from Chicago was a physical rehab nurse in a large hospital working mostly with hip or knee replacements. She had a friend without medical insurance who needed a new hip. At the time the out-of-pocket cost in Chicago was going to be about USD$70,000 to $80,000 for a new hip. My friend spent a lot of time in southern Mexico and investigated some hospitals and found one that met her standards of cleanliness. Them she found an orthopedic surgeon who had done post-grad work in the USA and used the same knee prosthesis she was accustomed to in Chicago. She found a hotel with a first floor room that had a restaurant with room service. She put all the pieces together. Her friend flew down, had a consultation with the surgeon, did all of his per-surgery tests and studies. The operation came off without a hitch. He transferred to the hotel where my friend helped with exercises and physical therapy for the next month. And then was ready to return to Chicago. His total costs including air fare, ground transfers, the surgeon, the hospital, various drugs and medications, the hotel and meals came to about USD$12,000. My friend gifted her PT services to him.
I recently fell and broke my upper arm in two places. The trauma doctor at the hospital took one look at my x-rays and casted my entire arm from my hand up to my shoulder. This stopped any movement of my arm and stopped the broken sharp bones to stop causing further muscle damage. I was still in major pain. Of course, it was my right arm and I am right handed so I was basically disabled because my left hand did not know how to do anything. I was admitted to the hospital. Later in the day I was visited by an orthopedic surgeon who explained to me the nature of the breaks and treatment options. My options were to wait until the end of the month (16 days) in my very uncomfortable and heavy cast and then have surgery for free...however, the surgery would involve opening a large cut so metal plates could be attached to the various pieces of bone to keep them in place OR waiting just three (3) days and paying for a more elegant solution of threading a metal rod down from my shoulder through all pieces of bone down to almost my elbow. I chose the more elegant and less invasive solution. The day following admittance to the hospital I was discharged and went home for two nights.
On the evening of the third night, I walked across the small park in front of Casa Hamaca Guesthouse to the surgeon's office. I was gowned and put in a bed and after a very short wait was transferred to the OR. It was filled with very modern-looking equipment and machines. I was masked and the next thing I I knew I woke up back in the same room I started in. It took me a few minutes to realize I was no longer wearing a 15 pound cast on my arm! Then I went back to sleep for the night. I was offered breakfast but my friend who spent the night in the room with me offered to go to Casa Hamaca and bring a light breakfast back. After breakfast I was bathed and returned to bed. Lunch was a huge plate of delicious grilled chicken and mixed fresh vegetables...very different than the hospital food I had been served. in the USA. After another x-ray to confirm everything was in place, I was discharged and walked back across the park to Casa Hamaca Guesthouse.
Instead of the heavy cast, my arm was wrapped, mevery two ummy-like. I wore a sling when not in bed and the bandages were changed every two days. I could see where I had been cut when the bandages were changed...the biggest cut was at the top of my shoulder (five small stitches) where the metal rod had been inserted. Plus another four points of two stitches each where screws had been inserted to keep the rod from moving. From the first day I could see the stitches, I could see they were dry, not inflamed and not red.
very professional job!
Our new service will help coordinate almost every aspect of your medical tourism visit.
Introduction via email or Face Book to the medical team
Airport Transfers
Lodging at Casa Hamaca Guesthouse
One, two or three meals per day at Casa Hamaca Guesthouse
Physical introduction to the medical team
Translation services as needed
Local transportation as needed
Post-op visiting nurse service as needed
Laundry service
Local tours and site seeing
Arranging physical therapy
If any of this sounds as it might be a fit for you contact Denis Larsen at
denis@casahamaca.com
and lets start talking