They checked in as strangers...
And checked out as friends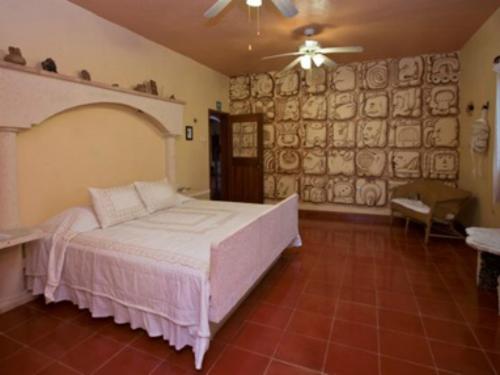 Why should you consider Casa Hamaca Guesthouse for your stay in Valladolid? Simply put, we go out of our way to make your Yucatan adventure the best experience possible. Many of my FaceBook friends are people I met when they came to stay at Casa Hamaca Guesthouse as a guest. That's why a number of our great TripAdvisor reviews are written by friends; they checked in as strangers and checked out as friends.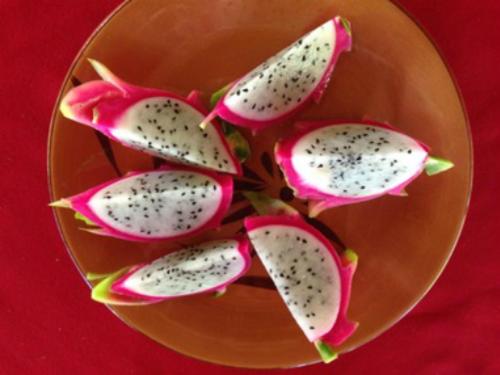 Full breakfasts included!
Our breakfasts are outstanding... natural yoghurt, handmade granola, fresh tropical fruit selection and fresh pan dulce (sweet rolls) made in-house, great coffee and a variety of teas everyday. But that is just the warm-up. Our breakfast menu has over 15 offerings and all are served with freshly squeezed juice...all included.
There is a small plunge pool, a veranda with comfortable seating and hammocks overlooking both the pool and the jungle-like garden. There is secure, on-site parking. Our staff is happy to assist with your bags and suitcases. Laundry service is available at an extra charge for those guests staying over at least two days.
Kid Friendly and Family Friendly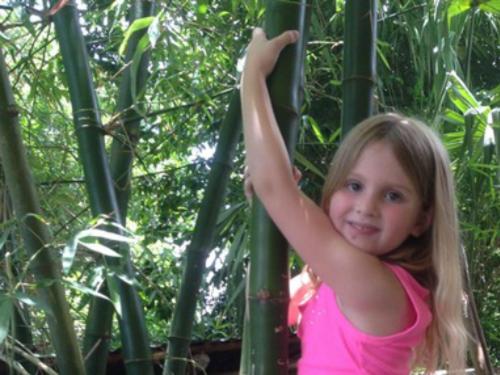 Casa Hamaca Guesthouse and
Xoco Loco Restaurant
Pac 'N Plays available, high chairs, laundry service, plunge pool, a stroller ramp, stingless bees, cats, iguanas and birds plus there is a public playground right across the street. Our staff really like kids.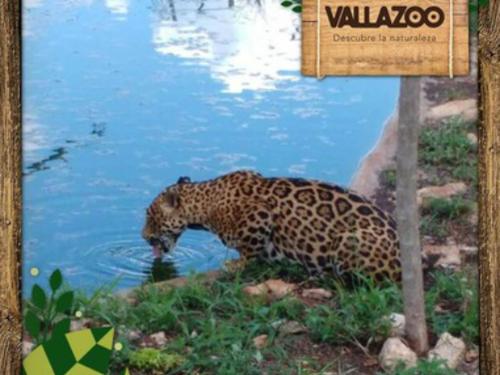 VallaZoo.
A home for local animals, some of them rescued. Open Tues through Sunday, 9:00 AM to 5:00 PM.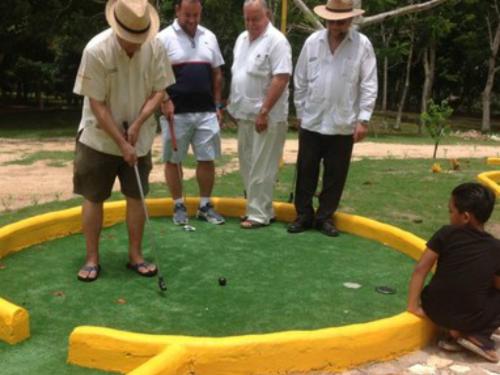 Mini Golf at the VallaZoo
A fun course for kids, a challenging one for adults.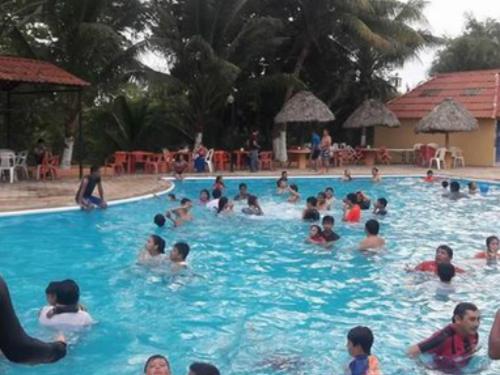 Acuatica Waterpark.
With restaurants, pools, slides, snack bars, buffet and more.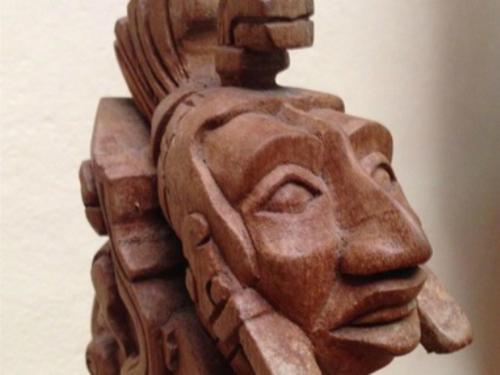 Suggestions and recommendations.
We are happy to help plan your visit to Valladolid if you are willing to share your interests. Bird watching, saltwater fishing, volunteering at the Valladolid English Library, helping out with a craft workshop, Spanish lessons, visiting a Mayan shaman, tequila factory tours, bee keeping (stingless Mayan bees) and dancing classes are just a few of the many options available.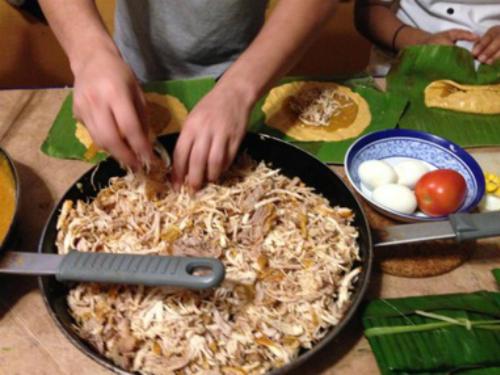 Cooking lessons and market visits
Hands-on adult and family oriented classes plus market visits to shop for your ingredients. Learn traditional skills like making tortillas and tamales from scratch. Or learn how to prepare cochinita pibil or léchon al horno.
A relaxing massage.
Chill out with a massage or facial in our authentic Mayan, thatched-roof palapa. Relaxation massage, deep tissue massage, healing massage, prenatal massage, facial massage and body exfoliation available by appointment. Couples massage available.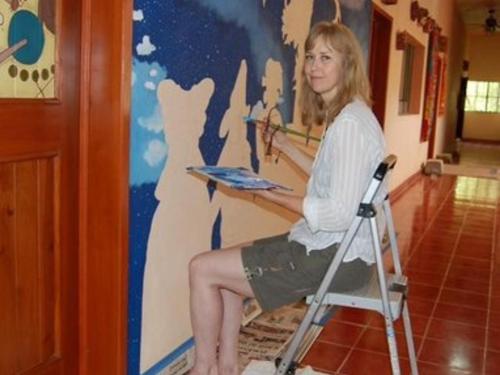 Artist in Residence Program: Beds for Brushes
Design or finish a mural and stay for free. We have an almost completed mural on the second floor hallway. Our current colaborative mural has nine different artists each completing an element of the design, using their own individual style.... making, at the end, a colaborative effort of ten artists. We are now looking for an empty wall to start the next project. See http://www.casahamaca.com/activities/mural.htm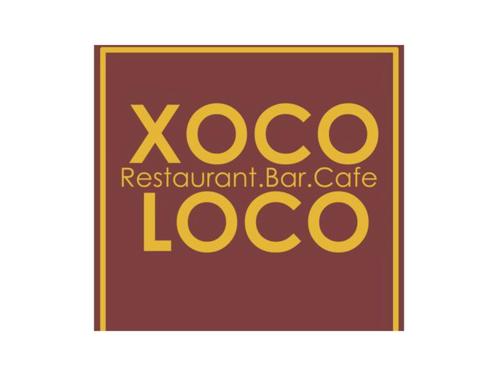 Xoco Loco Restaurant.Bar.Café is open from 7:00AM to 10:00 PM. Located under the palapa of Casa Hamaca Guesthouse. Breakfast, lunch and supper served al fresco under the thatched-roof palapa. Full service bar from noon to 10:00 PM.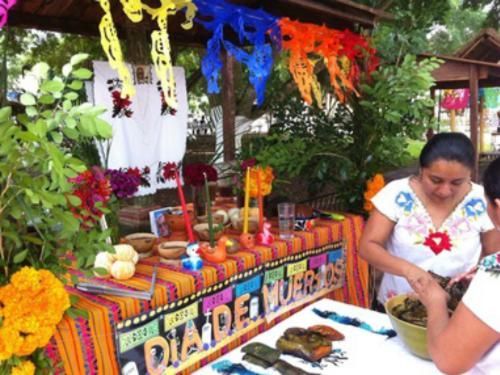 We care for you like family. It doesn't matter if you are a first time visitor to the Yucatan or a veteran traveler to the Mayan world... we can help you experience the varied wonders of the Yucatan. We can guide you to the must-sees as well as off-the-beaten track experiences.
There are no guest phones nor in-room TV. There is, however, a DVD player in the salon for your use, a wide screen TV in the palapa for movies or music in the evening and WiFi throughout the casa.
Almost everyone visits a least one of the nearby Mayan ruins. Pictured is the Castillo (Kukulcan) at Chichen Itza, about 40 minutes from Casa Hamaca Guesthouse. The ruins at Ek Balam are even closer.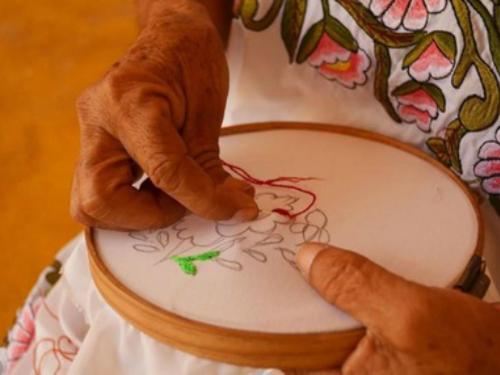 Casa Hamaca Guesthouse may have the first wheelchair accessible guest room in all of Valladolid. There is a gently-curving ramp from the parking area to the first floor of Casa Hamaca where the spacious Tun Nich Na (or the Stone Suite) awaits you. It's not quite ADA compliant but it is very close.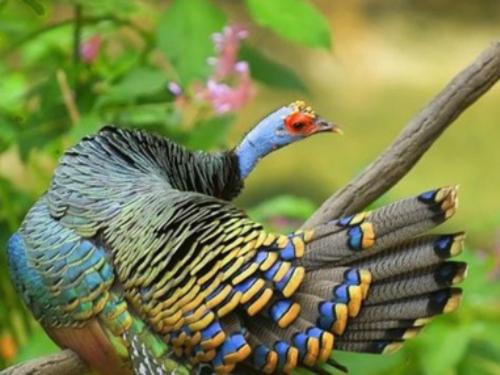 Home of the Turkey and 549 other Species of Birds
The northern Yucatan is home to a large year-around population of birds...and the wintering spot or transit zone for an even larger number of migratory bitds. In just a few hours, a guest recorded over 15 species of birds in the gardens of Casa Hamaca Guesthouse. Bring your binoculars and head for the coast or the jungle for the day. Or just hang out on the veranda and let the birds come to you.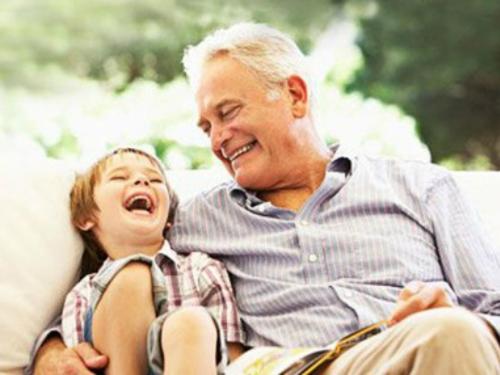 Mom, Dad, the Kids and the Grandkids... All in one place,all at the same time. Multigenrational Family Gatherings
Casa Hamaca Guesthouse is the perfect spot for an extended famiy gathering....a family reunion, a special event or just a chance to spend some time together. The best part is no cooking, no cleaning, no laundry. Everyone gets to relax and enjoy your family time together.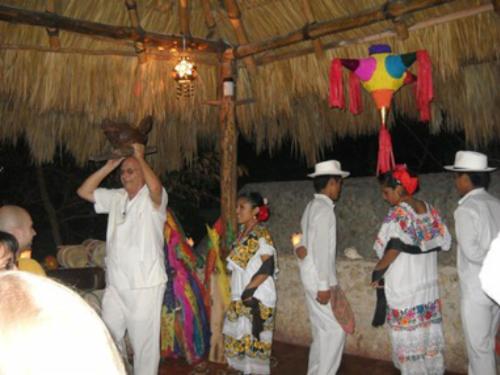 Special Events and parties
From an elegant wedding supper to a casual breakfast buffet for a party of 40 to a full-day seminar or a week-long workshop or retreat, we can provide the space and the hospitality needed. Write Denis at denis@casahamaca.com outlining your request and let's talk.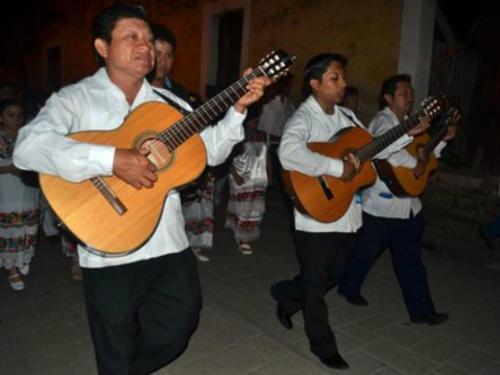 Residential Rates at The Best Exotic Hamaca (Hammock) Hotel
Extended stay option. Special rates for one week, two week, one month or longer stays. Perfect for students, teachers, advanced degree candidates, retirees and snowbirds...anyone who wishes a deeper experience of the Yucatán. Write Denis at denis@casahamaca.com for details.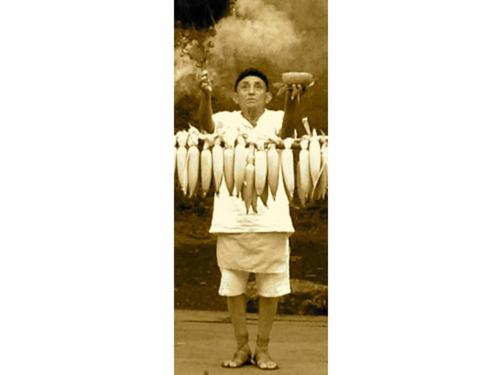 Special activities and recurring events.
Monthly lecture series in the palapa sponsored by the Valladolid English Library. Monthly mariachi in San Juan Park. Weekly international movie night in the palapa...often with food pairing that reflect the movie. Monthly dance night in the palapa. Despensas (donated gifts of food and household necessities) delivered at your convenience. Annual visit by a shaman to cleanse the casa and grounds to offer a ritual feeding of the alux (the little people of the Yucatan. sometimes thought of as Mayan leprechauns). Annual Christmas and Thanksgiving parties (USA schedule).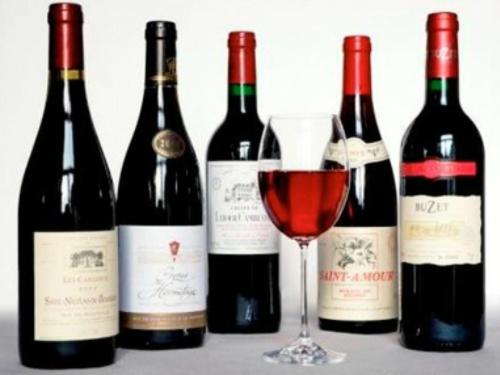 Book your reservation directly with us.
When we invoice you directly and you pre-pay via PayPal for a three-night minimum stay, we will have a bottle of red or white wine ready for your arrival. Our compliments. Write to Denis at denis@casahamaca.com and mention this offer when booking your adventure. This offer not available if booked through this website or through a travel agency or internet travel site.
Customer Service; denislarsen@yahoo.com or +52-985-100-4270
Cancellation Policy: We ask for 10-days notice to cancel a reservation; there is a $50 processing fee for each room canceled. Within the 10 days, you are responsible for the room nights that we are unable to resell. Since we sell a service rather than a product, there is no return policy.
Pricing: Minimum price (low season) for a room for two persons is USD$80 per night plus 19% Yucatan taxes. Maximum price (high season) for a room for four persons is USD$150 per night plus 19% Yucatan taxes.
Privacy Policy Statement: We do not share your information with anyone. Period!