Are you ready to take the first step to a new life?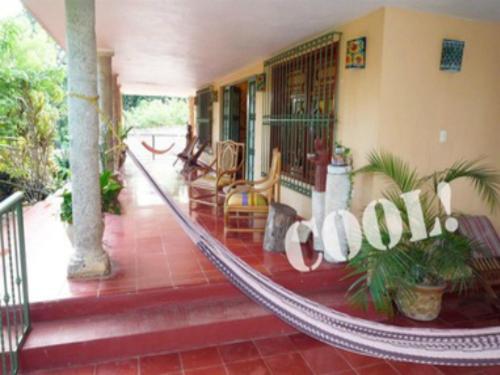 Cool off in the pool. Curl up in a hammock. Chill out.
Come to Valladolid to skip some of the current craziness; calm down, relax and see if Valladolid could be your next home. It is a tranquil city with deep roots in the past, small enough to walk or bicycle to most places. Good medical and dental services, fresh local fruits and vegetables, good transportation services, low cost housing and very safe. Surrounded by Mayan ruins and freshwater cenotes.
Big discounts for long term rentals. We'll even help you look at local real estate if you grow weary of someone cooking, cleaning and washing for you. Contact Denis@casahamaca.com for further information.

Let me flesh out this offer a bit.
For stays of one week or more = 10% discount + tax
For stays of two weeks or more = 15% discount + tax
For stays of one month or more = 20% discount + tax
For stays of two months or more = 30% discount + tax
For stays of three months or more = 40% discount + tax
This includes: your room (5 rooms for 1 or 2 persons, one room for three persons, and
two rooms for four persons). Your room will have AC, ceiling fans, screened windows, en suite bathroom with walk-in shower, pressurized hot water, a Mayan hammock, closet and seating. Daily housekeeping service, change of linens every third day. Full breakfasts (included) from 7:00AM to 11:00AM. Property-wide WiFi. Laundry service (extra charges), massage (extra charges), Spanish lessons (extra charges), free membership to the Valladolid English Library. The gates of the property are open from 6:00AM to 10:00PM.
Restaurant is open from 7"00AM to 10:00PM and the bar is open from Noon to 10:00PM.
Valladolid is about two hours from the Cancun airport with service to almost anywhere in the world and about two hours to the Merida airport with service all over Mexico and to the USA, Canada, Central and South America and most of the world via Mexico City. Merida and Cancun have all of the big box stores you are used to. Either one is about 2 hours via first-class bus.
Valladolid seems to attract progressive scientists, academics, thinkers, artists, designers, farmers and writers.