The Food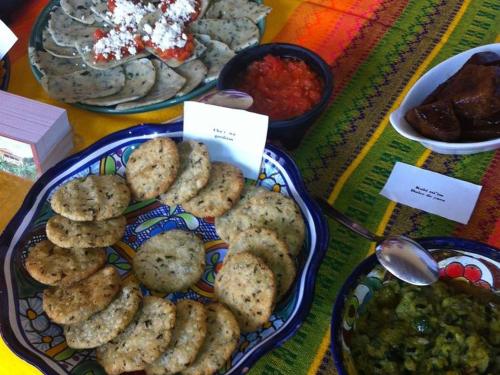 Breakfast is lovingly prepared with fresh, wholesome local produce. The menu will include traditional Mayan dishes, authentic Yucatec staples, Continental delights or hearty, American-style breakfasts. In addition, such all-time favorites such as natural yogurt, homemade granola and fresh sweet rolls made in house plus fresh seasonal fruits are always available.
The Attention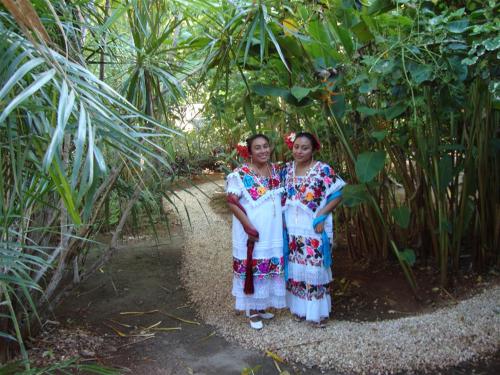 The special treatment you receive at an intimate guesthouse is what makes all the difference. At Casa Hamaca you are welcomed as an honored guest rather than just a another number. Our goal is to make you sad to leave us and anxious to return.
The Grounds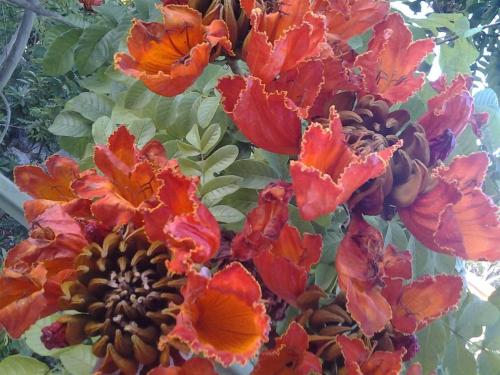 The gardens of Casa Hamaca are fun and exciting to explore. Wander through the jungle-like settings to discover fruit trees, bananas, flowering shrubs, towering bamboo, palm-trees, hummingbirds, butterflies and iguanas. See if you can find the hidden cave entrances. Or sit quietly and hope that an elusive alux will make an appearance.
The Casa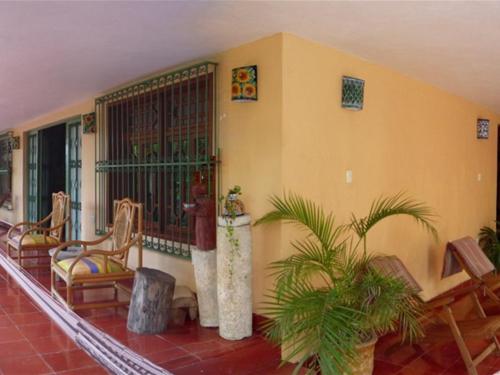 The common areas of Casa Hamaca are filled with interest...from wall-sized murals depicting Mayan themes to indigenous art and artifacts from around the world. Weaving, stonework, woodcarvings and ceramics abound. And the casa itself is worth looking at. There are comfortable lounging areas as well as hammocks for naps.
Extras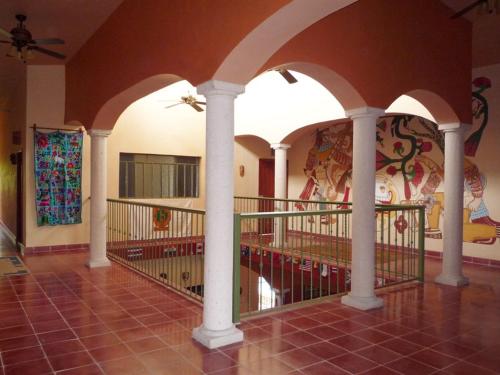 All of the expected standards like pool, AC, ceiling fans, screened guest-room windows, pressurized hot water, and en suite baths plus: wireless internet access (WiFi); massage, bodywork and shamanic cleansing in the traditional Mayan thatched-roof palapa; wheelchair access; Pac N Play Cribs, laundry; on-site parking; and volunteer opportunities.