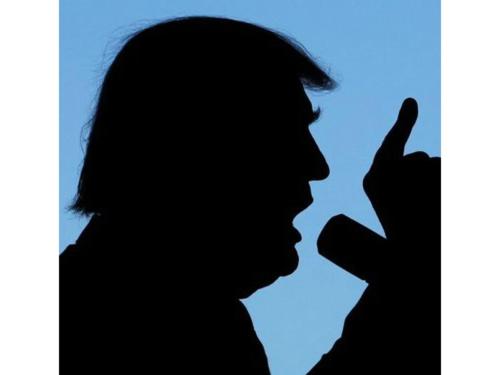 [b] Vous cherchez un trou de boulon? [/b] Casa Hamaca Guesthouse, dans la paisible distorsion temporelle de Valladolid, Yucatan, accepte [b] des locations à prix réduit [/b] jusqu'à ce que les choses changent. Si vous êtes préoccupé par l'avenir de votre famille, envisagez un déménagement au Yucatan au Mexique ... à court ou à long terme. Proche des USA pour les visites mais très loin dans le temps et l'attitude. Devenez un expatrié [b] ou un exil [/b] jusqu'à ce que les choses s'améliorent. Contactez [email] mexicodenis@gmail.com [/email] pour plus d'informations. [b] AGIR MAINTENANT TANDIS QUE TU PEUX ENCORE. [/b]
Is it time to plan for what happens if Trump continues to make the radical changes he promised?? Where can you go?
Where can you and your family feel safe?
Come to Valladolid to calm down and chill out and see if Valladolid could be your next home…short-term or long-term. It is a tranquil city with deep roots in the past.
Why Valladolid?
Close to the USA
Inexpensive
Safe and tranquil
Good medical services
Good transportation services
Good educational options for your family
Friendly, happy people
Tropical weather
Good internet commections
Fresh fruits and vegetables year around
Easy to drive and park.
Very walkabe city
Good restaurants
Very little "American" culture
Frequent cultural events
Frequent athletic events
Valladolid English Library
Huge discounts for long term rentals. We'll even help you look at local real estate if you grow weary of someone cooking, cleaning and washing for you. Contact [email]mexicodenis@gmail.com[/email] for further information. 
Calm down. Cool off. Curl up. Chill out.Discounted extended stays
Let me flesh out this offer a bit.
For stays of one week or more = 10% discount + tax
For stays of two weeks or more = 15% discount + tax
For stays of one month or more = 20% discount + tax
For stays of two months or more = 30% discount + tax
For stays of three months or more = 40% discount + tax
This includes: your room (5 rooms for 1 or 2 persons, one room for three persons, and two rooms for four persons). Your room will have AC, ceiling fans, screened windows, en suite bathroom with walk-in shower, pressurized hot water, closet and seating. Daily housekeeping service, change of linens every third day. Full breakfasts (included) from 7:00AM to 11:00AM. Property-wide WiFi. Laundry service (extra charges), massage (extra charges), Spanish lessons (extra charges), free membership to the Valladolid English Library.
The gates of the property are open from 6:00AM to 10:00PM.
Restaurant is open from 7"00AM to 10:00PM and the bar is open from Noon to 10:00PM.
Valladolid is about two hours from the Cancun airport with service to almost anywhere in the world and about two hours to the Merida airport with service all over Mexico and to the USA, Canada, Central and South America and most of the world via Mexico City.
Valladolid seems to attract progressive people of all kinds: cientists, academics, thinkers, artists, designers, farmers and writers, 
Contact [email]mexicodenis@gmail.com[/email]for further information.